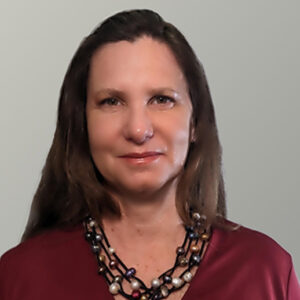 Outreach Coordinator | Program Associate
Alicia Alba is a Program Associate and Outreach Coordinator at Brain Injury Rights Group (BIRG). In March 2020, Alicia began outreach to families with students with disabilities who suffered the most from the school closures. Identifying the negative impacts the closures had on these students, BIRG filed the ReOpen Class, which included special education students across the country, in an effort to reopen schools. Alicia continues to do outreach to families across the country whose children are not receiving Free Appropriate Public Education (FAPE).
As a parent of three, who has had to navigate and obtain special education services for all of her children in different capacities, she understands how complicated the process can be and the importance of creating an Individualized Education Plan that best fits each child's needs.
She is grateful to have the opportunity to use her advocacy and outreach skills for a meaningful cause and to help families who have children with disabilities. Alicia lives in Washington Heights with her husband and her two teenagers, who have both attended NYC Public Schools. In her free time, you can catch her in the mountains, where she spreads her passion for skiing and the outdoors through family ski films
.